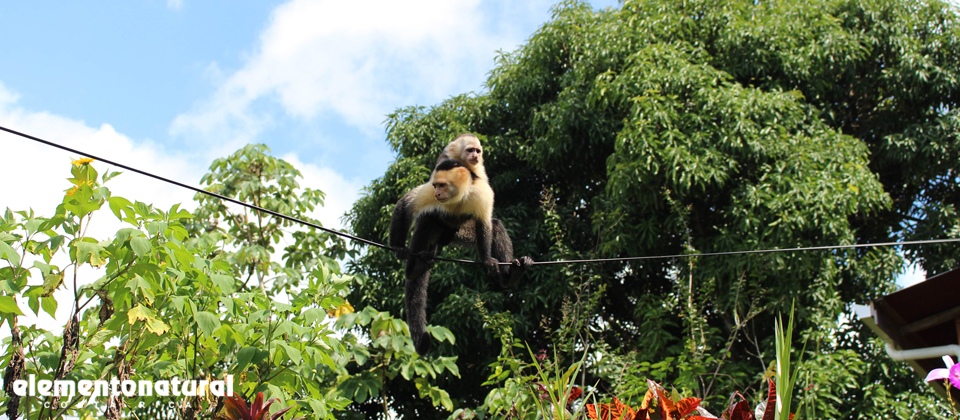 Corcovado National Park, located in Osa Peninsula southwest of Costa Rica, is considered by many to be one of the best national parks in the world, one of the most bio-diverse in the planet. The rainforest in it, is not only inside the national park, but it actually covers most of the peninsula, making it tremendously rich in flora and fauna. However, you can not set aside the other natural attractions of the area like the Dulce Gulf, the many beaches like Drake and the wetlands like Sierpe.
Elemento Natural wants to give you 3 recommendations to get up close and personal with Osa, this amazing area of Costa Rica; all three, very different between each other, but that each one of them becomes an awesome trip.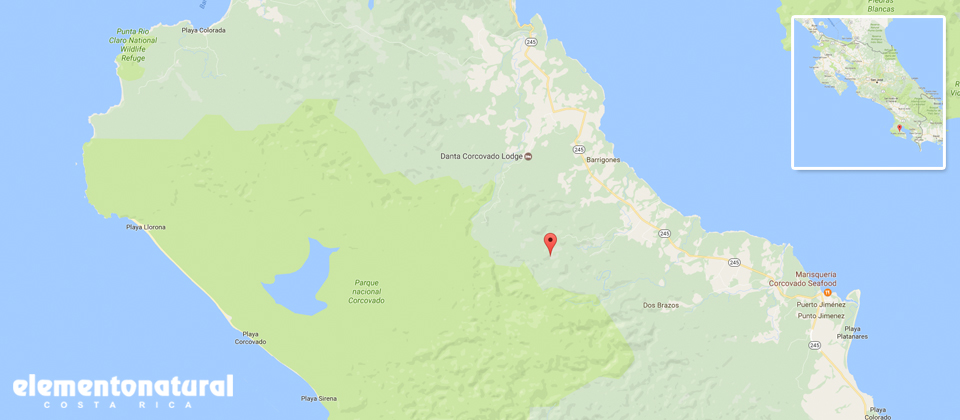 The most traditional way of visiting Osa is going to Drake Bay via Sierpe Wetlands. This option requires that you first reach Sierpe and then take a boat that will take you to the Pacific Ocean and to your hotel in Drake. Going through Sierpe River is an adventure in itself. Once in Drake you can visit the little villeage and some of the local eco-tourism projects in Rancho Quemado and El Progreso. In Drake Bay, you will have easy access to 2 of the best destinations of the area:

The Park´s ranger stations San Pedrillo and Sirena, inside the Corcovado National Park: incredible spots for wild life watching.

The next one, maybe more remote than the previous, is to visit La Palma which is located just before Puerto Jiménez. You can get here by car, and you also have the advantage of being close to Rancho Quemado and El Progreso, that you can also reach by car (mostly during the dry season).  Being close to Puerto Jiménez, it´s pretty easy to take a boat to enjoy the beauties of Dulce Gulf, the dolphins, whales and the beaches.  Also, the Los Patos  ranger station is close by, so Corcovado National Park is still an important part of your journey to the Peninsula.  There are some very nice beaches near by, to enjoy the sun and the ocean.
Finally, you can visit Cabo Matapalo, at the tip of the penisula. It is definitely the most remote area, but well worth it because of the spectacular natural views and the impressive flora and abundant fauna. If you want to be in a place where everything is about nature, this is it. And of course, you can still access Corcovado Park through La Leona sector. You can even fly from there or from Puerto Jiménez to Sirena Station, for a day hike.  The beaches on this side are amazing, and you can find many world wide famous surf spots.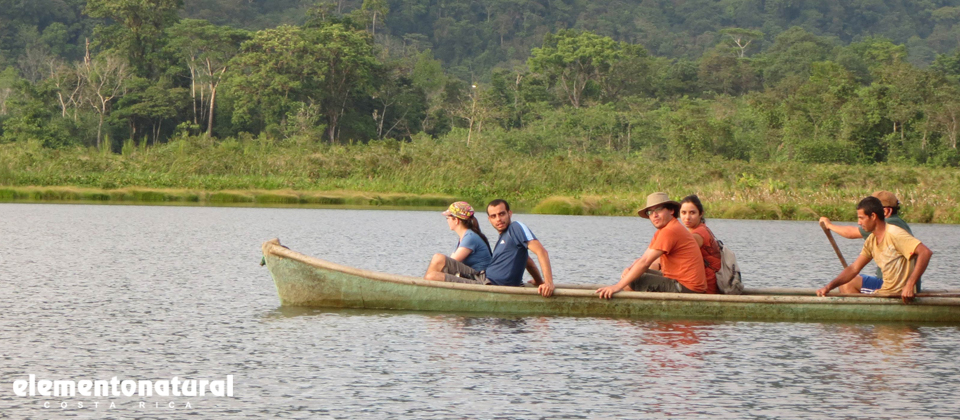 Any way you choose, you are going to enjoy nature and you will feel it was totally worth it to make a trip longer than usual. We recommend at least 4 days so you can really get to know the area, hike, swim and rest. The Osa Peninsula es a jewel in our country, worldwide famous! Travel with Elemento Natural and discover Costa Rica.
1